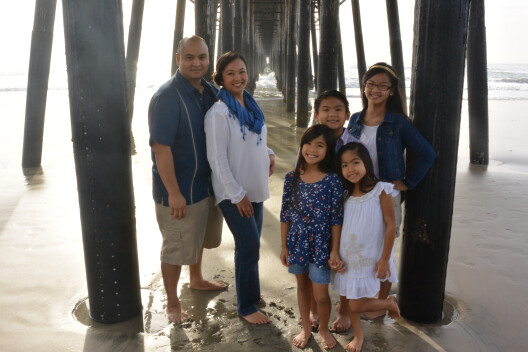 Angelo Tolentino, Pastor-Elder
Christ saved Angelo from His sins through the ministry of Community Bible Church (Vallejo, California) in 1992 under Steve Fernandez. While in college at UCSB, Angelo sensed the call of God on his life for gospel ministry. In preparation, he studied at Grace School of Theology and Ministry in Pleasant Hill, CA. He later went on to complete his Master's of Divinity at The Cornerstone Seminary in Vallejo, CA.
Throughout the duration of his training, Angelo was heavily involved in discipleship, leadership training, fellowship groups, teaching Adult Training Seminars, and fulfilling pulpit supply. He has had the wonderful opportunity of training leaders and pastors in Mexico, Philippines, India, and Myanmar. He has recently served as a Professor of Theology and Preaching at a training institution in South Asia for close to four years.
Under the eldership of
Community Bible Church in Vallejo
, Angelo was ordained and was sent to plant a church with six other families in North County, San Diego. (Redeemer Bible Church remains under the eldership of Community Bible Church until an independent elder board is established.) By God's grace, Redeemer Bible Church of Oceanside had its official Inaugural Service on November 22, 2015.
Both Angelo and the team are excited to bring glory to Christ by making disciples. Angelo and his wife Chanette have been married 20 years and have 4 children.