Angelo Tolentino, Elder (Pastor-Teacher)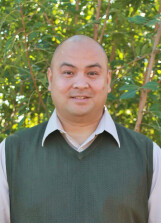 Christ saved Angelo from His sins through the ministry of Community Bible Church (Vallejo, California) in 1992 under Steve Fernandez. While in college at UCSB, Angelo sensed the call of God on his life for gospel ministry. In preparation, he studied at Grace School of Theology and Ministry in Pleasant Hill, CA. He later went on to complete his Master's of Divinity at The Cornerstone Seminary in Vallejo, CA.
Throughout the duration of his training, Angelo was heavily involved in discipleship, leadership training, fellowship groups, teaching Adult Training Seminars, and fulfilling pulpit supply. He has had the wonderful opportunity of training leaders and pastors in Mexico, Philippines, India, and Myanmar. He has recently served as a Professor of Theology and Preaching at a training institution in South Asia for close to four years.
Under the eldership of
Community Bible Church in Vallejo
, Angelo was ordained and was sent to plant a church with six other families in North County, San Diego. By God's grace, Redeemer Bible Church of Oceanside had its official Inaugural Service on November 22, 2015.
Both Angelo and the team are excited to bring glory to Christ by making disciples. Angelo and his wife Chanette have been married 23 years and have 4 children.
The family loves the beach and are avid jiu jitsu practitioners.
Jeremy DaCosta, Elder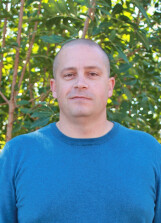 Jeremy had the privilege of being born and raised in a Christian household in beautiful New England. God graciously saved him in his late teens and began to create in him a desire for ministry. Several years later, in 2004, he moved along with his wife and 5 children cross-country to Northern California. Through the ministry of Community Bible Church in Vallejo, CA and discipleship under Angelo Tolentino, his desire for ministry began to grow. God provided many training opportunities in different areas such as discipleship, music ministry, and serving as a Home Fellowship Group leader.
In 2015 the DaCosta family was sent by Community Bible Church to Oceanside as a church plant, along with six other families. By God's grace and with continued training, humbling experiences, and fruitful service, God called Jeremy to shepherd His sheep as an Elder at Redeemer Bible Church in June of 2020.
Jeremy and his wife Bonnie have been married for 24 years and have 8 children.
Jeremy DaCosta

Redeemed Men's Ministry, Discipleship, & Home Fellowship Groups

Ty DaCosta

A/V Ministry

Andre Enriquez

Music & Worship

Marlo Enriquez

Happy Harbor (Preschool, 0-5 years old)

Nelson Gervacio

Accounting & Finance

Jason Guidry

Facilities & Set-Up

No Picture available

Manny Panis

Ushers & Greeters

Reena Panis

Hospitality

Angelo Tolentino

Lead Pastor, CREW 412 (Jr. High/High School), Christ Our Anchor (College & Career), Communications/Social Media, Equipping Hour, Discipleship, & Home Fellowship Group

Chanette Tolentino & Bonnie DaCosta

Redeemed Women's Ministry